10 May 2022
Posted by:

Hope Phiri

Categories:

Alliance Française de Lusaka, Campus France, Culture and Events, Event News & Stories, French Teachers, General Information, Learn French, Library, Training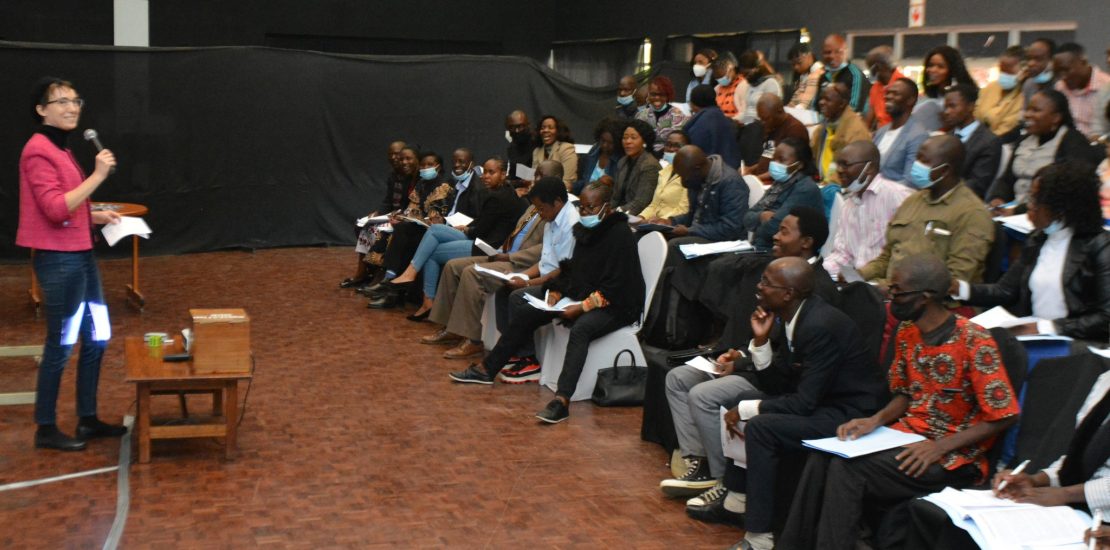 The two-day French teachers training workshop successfully took place from the 5th to the 6th of May 2022, following months of unrelenting efforts.
The workshop brought together French teachers from different parts of Zambia who met at Alliance Francaise of Lusaka. Participants came from both private and government schools. It is also worth mentioning that, the workshop was conducted across three countries; Botswana (31st March & 1st April, 2022), the Kingdom of Eswatini (7th & 8th April, 2022) and Zambia.
The rationale behind the workshop is to equip the teachers with new and up to date teaching tools for effective learner's outcome. The training is within the framework of the Educational Cooperation Programs of the French Embassy in Zambia.
This year's emphasis was on (1) action oriented approach, (2) how to teach grammar in the French as a foreign language classroom, (3) the use of video and theater in the French as a foreign language classroom, (4) the use of games in the French as a foreign language classroom and (5) how to develop the interest and use of reading books.
Merci beaucoup to the teachers, embassies and teams involved in this very important milestone. Vive le Francais en Zambie.