1 April 2022
Posted by:

Hope Phiri

Categories:

Culture and Arts, Culture and Events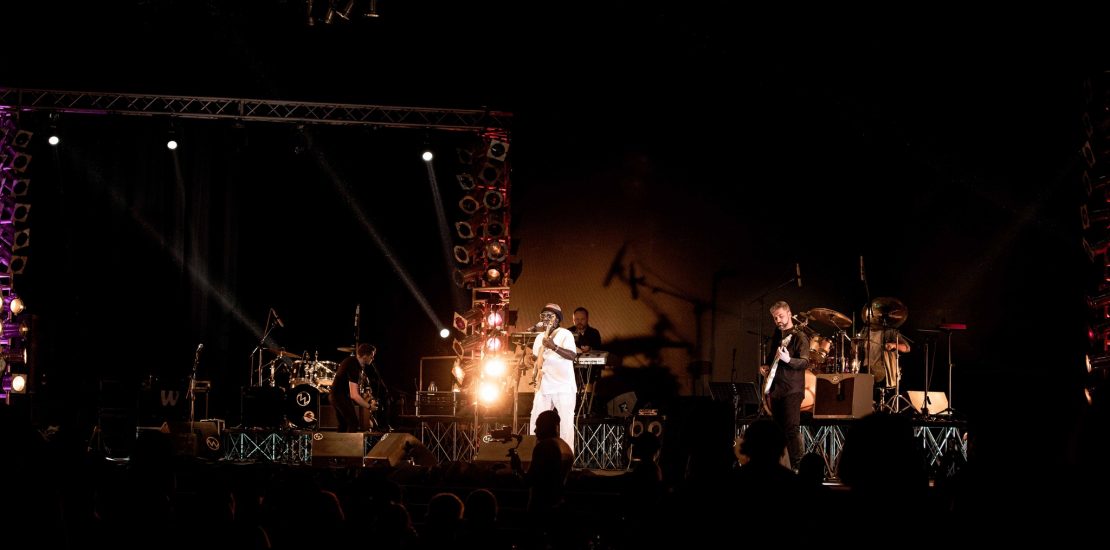 We had an amazing moment last week when the long awaited Grammy winning artist Richard Bona came to Zambia. On Tuesday he immersed gracefully in the Zambian culture by meeting with famous artists such as Esther Chungu, Pompi, James Sakala, Mumba Yachi, Wezi, Salma Sky, Mulenga Kapwepwe, Samba Yonga, Seya Fundafunda, Tasila, Morroco and Maureen Irenda. They had a life changing interaction in which they were sharing stories, their different music styles and even sang together. On Wednesday, he had also met with upcoming artists where he mentored and groomed them by helping them grow in their craft. He encouraged them to keep pursuing music no matter the circumstances. Indeed as he said excellency takes consistent work.
His band arrived on Thursday and they had time to discover Zambia till Saturday the 26th of March which was the day of the concert. More than 1200 people came from all over the country and abroad to watch Richard Bona. There were performances by local artists such as Dimuba, Bob Seeker, Chanx and James Sakala who shook the stage with his genre of music.
After Richard Bona concert people were able to dance and release energy with the astonishing sounds of El Mukuka. This event is a celebration of cross cultural exchange and was truly memorable. We deeply thank our sponsors ( Total energies, Zanaco, Stella Artois , Aquasavana,Medland Hospital, New Horizon Printing Press ltd, Engie, Bollore transport and Logistics, CMA CGM Group and High Fly Tours). We are looking forward to creating more historic moments such as this.