22 November 2021
Posted by:

Hope Phiri

Categories:

Alliance Française de Lusaka, Art, Culture and Events, General Information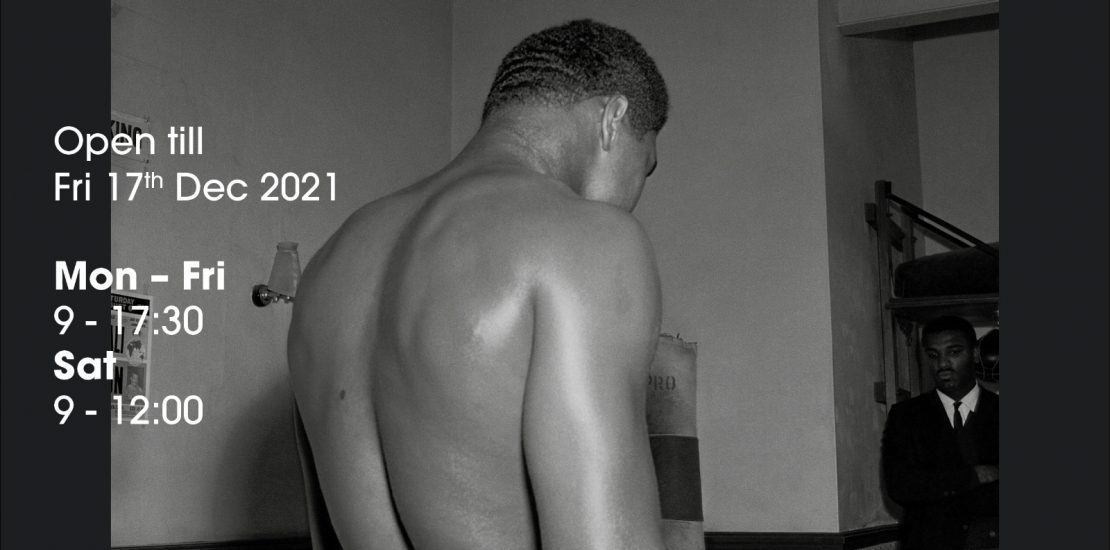 The James Barnor Exhibition is touring in several countries, which Zambia is privileged to be a part of, since it is a unique experience. It was inaugurated on Tuesday, November 16, 2021, at Alliance Française de Lusaka in our TotalEnergies Gallery, curated by Sana Ginwalla, with a hundred visitors. There are 36 photos being exhibited, coming from the French Gallery Clementine de la Féronniére. a unique moment in Lusaka's cultural life.
James Barnor, 92, is a
Ghanaian photographer based in London since the 1990s. His work remains widely known, with a career spanning over six decades. It was discovered much later by a new audience. The Ghanian American Journal evokes his influence and weight in West-African graphic art: "He was Ghana's first full-time newspaper photographer in the 1950s, and he is credited with introducing colour processing to Ghana in the 1970s." In 1953, he set up his own studio, taking portraits of the local community. This type of art exhibition in photography is vital, especially for the local artists, because it promotes the hidden essence and emotions of the artist before the people who admire and understand it, such as Sana Ginwalla and other local artists. It is a source of inspiration to the public and helps local artists improve their skills. It also promotes competition in this industry.
This exhibition will continue its route through Alliance Françaises based in Africa after Namibia and Zambia.
Our curator, Sana Ginwalla, is the Founder and Creative Director of Zambia Belonging. Everyday Lusaka is an initiative under Everyday Zambia. This is a counter archive of photographs from the past that explore identity, meaning, and value from the perspective of people that have a connection with Zambia. The platform is dedicated to shifting towards a more considered visual representation of Lusaka in order to build a contemporary archive for future generations.
The exhibition is open to all from Monday to Friday from 9am–5:30pm and on Saturdays from 9am–1pm and will be on view until the 17th of December.