5 November 2019
Posted by:

4llianc3

Categories:

Campus France, Partner Programs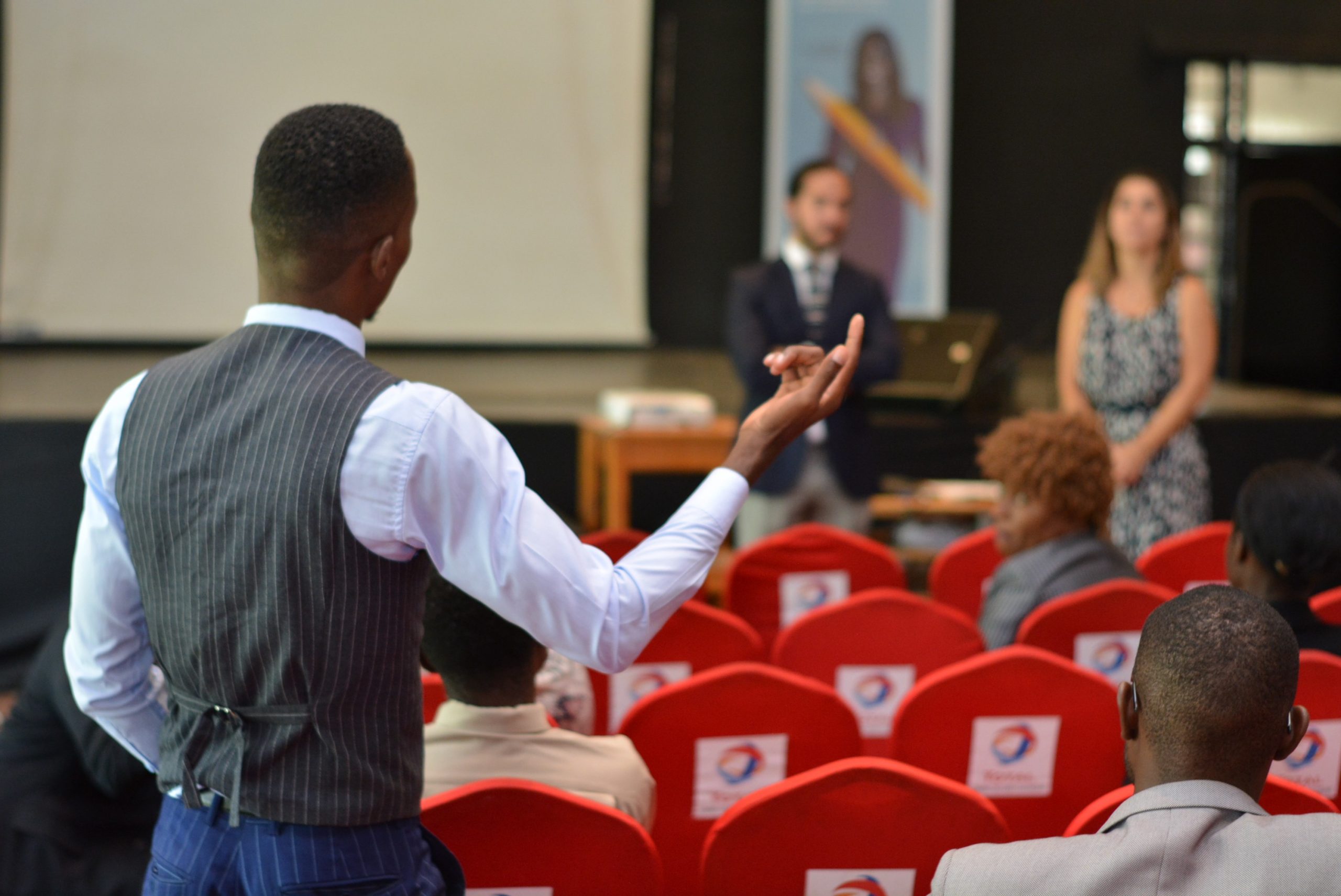 Campus France with support of the Alliance Française of Lusaka, launched its year 2020 campaign, on Friday 29th November, calling on Zambians to take advantage on it's platform to access scholarships and quality education in France.
As an institution that helps students looking for higher education opportunities, Campus France has 260 offices in over 125 countries including Zambia. It provides expert and personalized assistance, offering a one-stop shop for anyone preparing for their period of study in France. This includes practical tips on planning your stay, application information, admission procedures, visas, and all other details on life in France.
"This is not just a link for would be students to Universities in France, but also access to scholarships, quality education in Business and Management, Engineering and Technology and Sciences, Environment, and Health Sciences, which are with especially ample offerings" Nail Muniglia said.
Muniglia who is Director for the Alliance Française of Lusaka, a host for the Campus France, noted that one just needs basic French to access studies in France.
"You need to learn some French, and you can learn that right here in Zambia through our Alliance Française centers in Lusaka, Livingstone and Ndola. We provide several levels for you to learn French, and this includes courses like the DELF and DALF pathway", Muniglia said.
"French is currently the 5th most spoken foreign language in the world and we are proud to share the many opportunities that come with learning the language. Hopefully we can push that to number 2, by having more people learning to speak and communicate with it."
Speaking at the same event was Naomi Kadonsi and Itwi Liwena, both graduates from top French Universities, having returned to Zambia recently.
"I returned to Zambia in August this year, and went straight into a job at Parmalat, where I am now working as a food scientist" Kadonsi said.
A recipient of a full scholarship from Lactalis Group, a multinational dairy products corporation, which also owns Parmalat, Kadonsi said she was grateful to Parmalat for the opportunity to work with them, and considered herself privileged to have been picked under the Lactalis Group Scholarships.
Kadonsi spent 6 months in Angers, learning intensive French before proceeding to School of Agricultures — ESA (Ecole Supérieure d'Agricultures — ESA), where she pursued a Masters in Food Science. This scholarship came just after having completed her studies at the University of Zambia, and is among the many available scholarships for Zambian's studying at the University of Zambia or Copperbelt University.
"Travelling to France was a different experience for me. Coming from a much closed society, this opportunity allowed me to meet 12 people from 12 different countries, and sharing part of my culture with them as my team. It also helped me learn to be more social and engaging, in turn learning about other countries, all from one place, France", Kadonsi said.
Liwena, on the other hand, is a self, and partly-sponsored graduate from a French University and an architect having traveled, studied and lived in France for many years before the start of Campus France. With both his Bachelors and Masters Degree from Marseille, France, Liwena was confident that many more would now have access to francophone benefits, which include culture and quality education at much affordable costs.
"I am excited that there is now a Campus France. Hopefully this will see many more Zambian access to economic and cultural benefits of France."
"I traveled to Marseille, France in the 90's and lived there for just over 10 years. During that time I was able to do Bachelors and Masters of Architecture at École Nationale Supérieure d'Architecture de Marseille. Traveling across France, I became part of it and had access to the many benefits of good French education. There are several advantages I can pick from my time and stay there, and surely culture, with my understanding of French, opened more opportunities, also allowing me to work there."
" It's not by chance, but I consider myself privileged to have also worked with several companies before my return to Zambia. I also appreciate that I got that experience to put to practice even after my return to Zambia" Liwena said.
And Campus France, Desk Coordinator, Mwapa Kalumba said, for precise and accurate information on opportunities in France and francophone states, the Campus France desk at the Alliance Française of Lusaka is ready to help.
"I am happy to note that this year, a 19 year old Zambian was sponsored by the French Embassy, to pursue robotics in France, and that is just one of the many opportunities you have through Campus France", Kalumba said.
She called for more people to register as prospective students, so that more resources could be made available increase the number of available scholarships.
Meanwhile, the French Ambassador to Zambia Sylvain Berger said that the French embassy is always willing to assist when and where possible, to ensure that candidates pursuing studies via Campus France and those travelling to that country, achieve their goals. He said that inasmuch as study visas to France are no longer processed at the embassy in Lusaka, his office working in collaboration with the Campus France desk at the Alliance Française of Lusaka, would be willing to assist with access to the regional visa processing office, which is within the French Consulate in Johannesburg, South Africa.
Ambassador Berger said that Zambia's close proximity to the Congo placed it on the supply chain list, which is not only a big plus for entrepreneurs or businesses, but also access to one of Africa's largest francophone states, which is also a big advantage if you speak French.
"France remains the lowest in Europe in terms of university fees and less more if you compare that to Australia and the United Kingdom. Also it is quit competitive than some of Zambia's universities that are at close to K30,000 per year (1875 euros), if you look at 2770 Euro charged for a Bachelors course, in 2020 per year in France" for non-European. Only the non-European students already studying in France will keep the same fee of 200 euro (K3200).
Christelle Terra, the Deputy Director of Alliance Française said an alumni platform now exists for all past students of French all over the world, and calling on all past Zambian students to call on the Campus France desk at Alliance Francaise of Lusaka for more details and social network opportunities.
"For those hoping to pursue online study, Campus France has a number of institutions that offer distance learning for teachers of French, and if one was advantageous enough, The Fédération Inter-universitaire de l'Enseignement à Distance (Inter-university Federation of Correspondence Learning) which is an association recognized by the French Ministry of Higher Education, Research and Innovation", Mrs. Terra said.
Mrs. Terra also mentioned that there are over 400 festivals in France, and cultural advantages of one's fluency in French, and the understanding of the language gives access to the global job network within the Francophone states, which opens possibilities of a career with one of the many French multinational companies that operate worldwide.
She called on teachers of french and those hoping to learn french as a foreign language to take advantage and utilise Campus France, if the language was to be kept alive in schools.
The Campus France 2020 launch was hosted at the Alliance Française of Lusaka, with several Zambian Universities teachers as well as students present. This included Zambia's First French Professor, Professor Moses Musonda, and past, and present students of French. Annie Mathatha, curriculum development specialists with the Ministry of Education and Joseph Chishala, General Secretary for the Zambia Association of French Teachers.
— END —