A classical masterclass leads up to concert, as Diamond, Moolman and Eglina, play with Bross
8 February 2020
Posted by:

4llianc3

Categories:

Culture and Arts, General Information, Music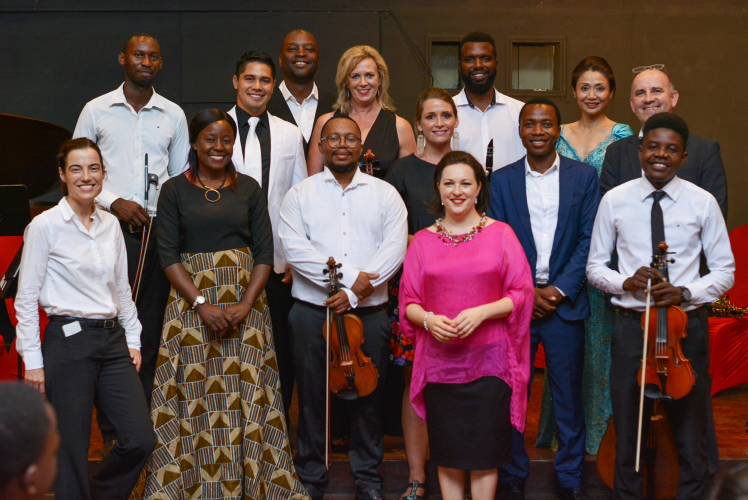 It was a spectacular evening with classical music closing off the week at the Alliance Française de Lusaka Friday night.
Comprising classical musicians from Latvia, South Africa, Zambia and Zimbabwe, guests at the Alliance Française were treated to a one night only Classical Music Concert'. This left many people in the audience thrilled with many singing along as the event came to a close.
The ensemble gave an exhibition of not only talent, but a display of dedication to quality sound and classical music. "
It goes to say there is no life without music – Mr. Mokale Koapeng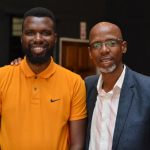 And attending the Classical Music Masterclass, hosted by four visiting classical musicians earlier in the day, Mokale Koapeng, who is also an international acclaimed classical musician noted the importance of promoting classical music at every stage of life.
Speaking in an interview, Koapeng noted that there were a lot of opportunities even for the young people hoping to look at music as a career. He noted "we all need music, and because the first sound was a heartbeat, we cannot live life without sound, just as we cannot, without a heartbeat."
Koapeng is a graduate of the University of the Witwatersrand, South Africa's most exciting and versatile composers. He is currently, lecturing at the Rusangu University in Monze, Southern Province, in Zambia.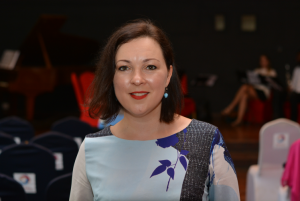 Agnese Egliņa:
In personality of Agnese Egliņa there dynamically unifies soloist and chamber musician talent. Her stage performance is characterized by brave temperament sparkle and feminine delicate sensitivity. She equally brightlives the role of soloist, accompanist, or chamber ensemble member and is able rapidly unifyher talent edges. Familiar with humor as idea of chemistry and art catharsis as a creative revelation.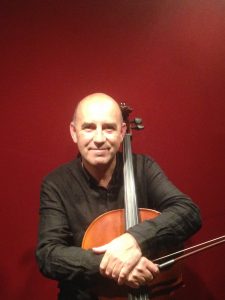 Theo Bross
Theo Bross was born in 1964 in Altensteig, (Black-Forest, Germany) and studied violoncello, conducting and music-pedagogy in Stuttgart, Budapest and Paris.
In 2013 he founded the 'Promenades Musicales Festival' in Lusaka (Zambia), which is an annual event of High-Class Classical Music every first week in October.
During the 2015 Festival there was the first ever performance of a Classical Opera (The Magic Flute) in Zambia under his baton.