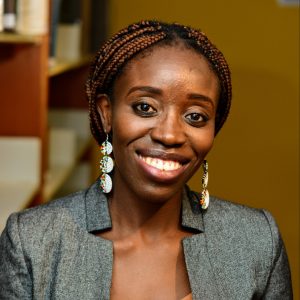 Kubelenga / Library
The Alliance Française de Lusaka has a fully fitted out library for both students and members. With just over 3,000 books in a 300 square meter space, the library can seat up to 30 people. We also have a Film corner with wireless headsets for up to 3 people .
Whether you want to study, look for information or have fun while learning, come over and enjoy this outstanding facility in a welcoming and truly contemporary space with Internet access in Kubelenga.
Our team will assist you in searching for documents and recommend works to read. The Media Library also serves as a special meeting place where events for children and adults are regularly held. Our Media Library houses thousands of physical documents in French, available for perusal as well as borrowing. Specialized French learning and teaching material is also a part of our collection. The Kubelenga digital library offers its members a selection of digital resources including newspapers and magazines. Only students and members of Alliance Française de Lusaka have borrowing privileges and access to the library:  Kubelenga

Are you one of our students or an institution interested in using our library? What you need to do is join our library. And, it is easy and super fast. Kindly click your preferred membership option below and the form will download.
Open Monday
9.00 – 13.00
Tuesday – Friday
8.30 – 17.30
Closed
Weekend & Public Holidays

My Life in Red and White by Arsene Wenger
Language: English
In My Life in Red and White, Wenger charts his extraordinary career, including his rise in France and Japan where he managed Nancy, Monaco and Nagoya Grampus Eight (clubs that also play in red-and-white, like Arsenal!) to his 22 years at the helm of the internationally renowned club from 1996 onwards. He also shares his leadership principles for success on and off the field and recalls vivid tales of guiding Arsenal to unprecedented success.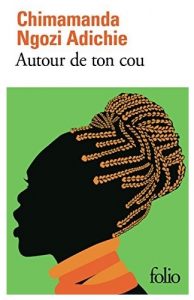 Autour de Ton Cou by Chimamanda Ngozi Adichie
Language: French
The Thing Around Your Neck published in 2009 is a short story collection by the award-winning and critically acclaimed Nigerian author Chimamanda Ngozi Adichie. The stories focus on the life experiences of Africans, the culture-clash problems of Nigerian-Americans, and on the universal human issues of relationships and interaction. Adichie's realistic style of writing whilst addressing dark storylines is firmly brilliant and laced with humour.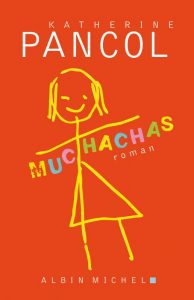 Muchachas
Language: French
From Katherine Pancol, a modern French writer who has sold millions of book copies translated into 30 languages, comes the first part in a series "Muchachas".
From New York to Paris, from Burgundy to London or to Miami. Girls who invent, get passionate, fall in love. Girls fighting for life. And men? They also feature. But the girls are the ones who create their destiny, alter their future. And that never ends.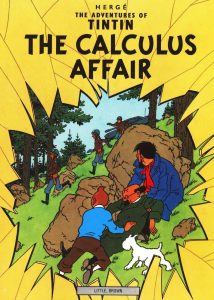 The Calculus Affair
Language: English
The legendary Tintin! In this new adventure, Tintin returns to Syldavia and Borduria. After inventing the ultrasound machine, Professor Calculus is kidnapped. Jolyon Wagg, an insurance sales rep, makes his entrance in this story and will prove to be a constant nuisance. A thrilling chase, surprises, old friends getting back together, headlong fights… all this for a stake in what seems to be limited to an ordinary umbrella. This is probably the most "detective-like" story.