THE SECOND PART OF OUR COLLECTIVE EXHIBITION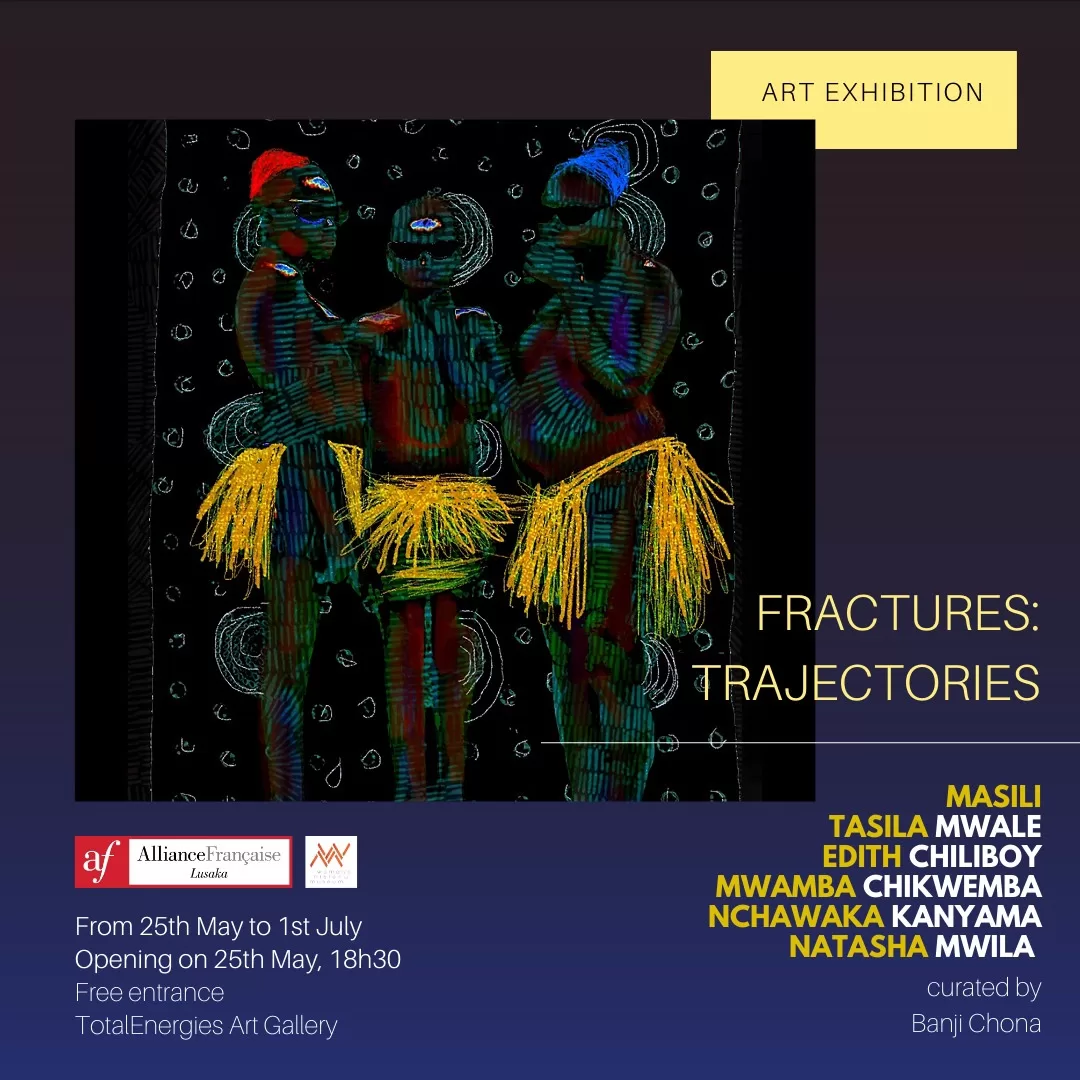 THE SECOND PART OF OUR COLLECTIVE EXHIBITION
In partnership with the @womensmuseumzed , "Fractures: trajectories" is the collective name for a series of roundtables, workshops and exhibitions (physical and virtual) which are dedicated to the examination of the palpable tension experienced between the past and the present.
The Fracture is representative of extraction, disruptions and silence; of the indigenous and the occident. It is representative of the process of the (re)creation of meaning and the reorientation of the fragments of the many Zambian pasts which have been dispersed across spectrums of existence and understanding.
For this second exhibition, 6 artists will be physically showcasing artworks curated by @banjichona and focused on reintroducing the concept of "repatriation through recreation".
You are all welcome to discover this new chapter and be part of it.
—
DETAILS
Gallery doors open at 6.30pm, on Thursday 25th May, with a welcoming drink for the early birds
The exhibition will stay open every day until 1st July
FREE entrance and family friendly
Artists exhibited
@mwila_art
@odalitsidwa
@mwahz_art_space
@nchawaka
@edithchiliboy
@masilimb
—
@sharedhistories