Francophone Night – MALIX Concert from Congo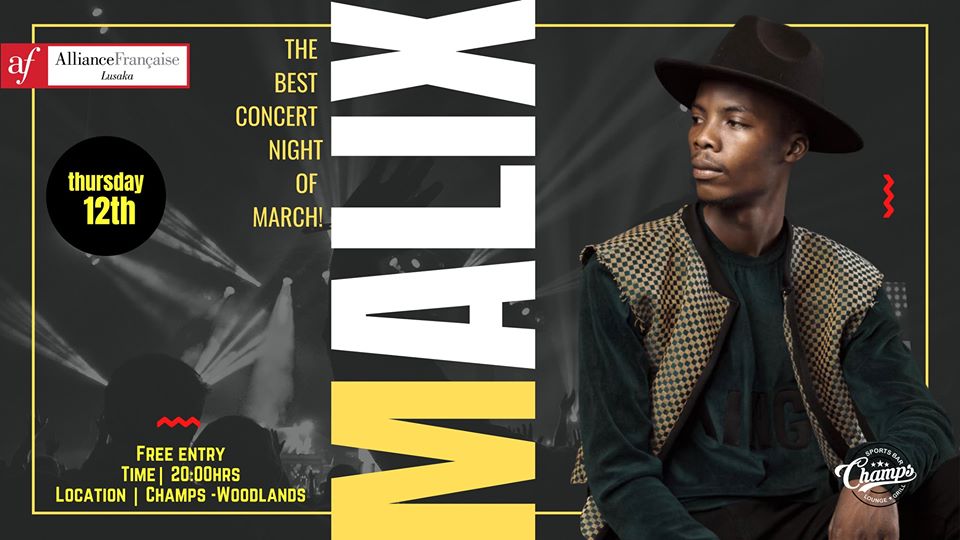 19 January 1970
20:00 to 22:00
The Champs Sports Bar Woodlands Stadium Lusaka, Zambia
+260 971 153 390
event description
Coming from Congo DRC especially for this night, the young and very complete artist MALIX will offer an unbelievable show with his band to bring some Francophonie and different rythms to Lusaka. If you like rumba, jazz, blues, reggae and rap just do not hesitate !
And last but no least, Champs bar will propose a SPECIAL MENU if you would like to taste french specialities meanwhile you enjoy the music play.
Let's join the team, this is Francophonie in Lusaka 2020 !
17:30
Doors Open
18:30 — 19.45 
To Be Advised
19:45 — 22.00  Live Music, Bar & Grill
Live Performance By Artist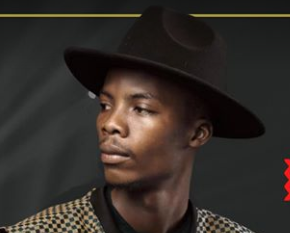 Malix Upit
Malix Upit is an artist from the Democratic Republic of Congo (DRC). He evolves in hip hop