CELEBRATING A POWERFUL ZAMBIAN ARTIST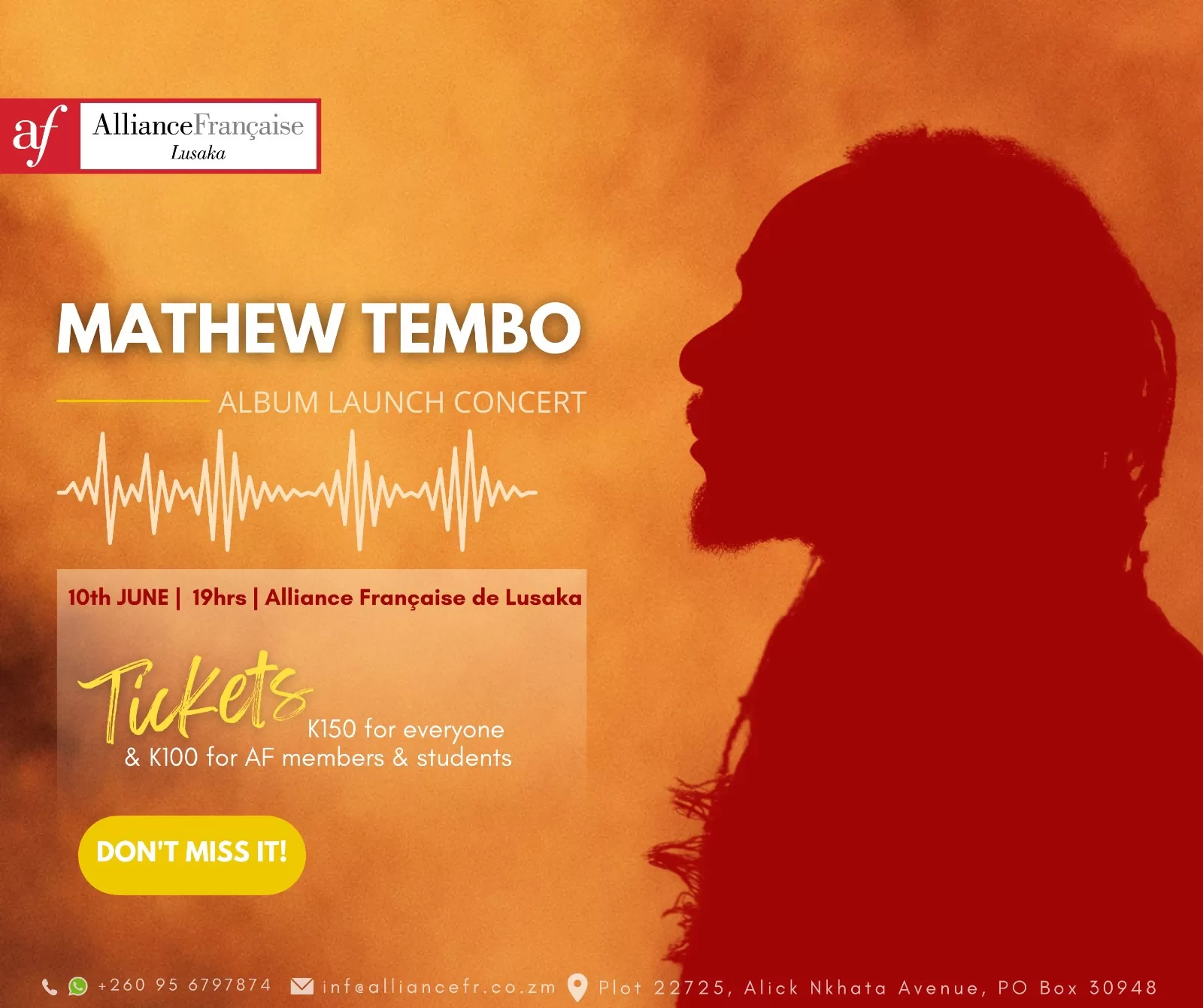 CELEBRATING A POWERFUL ZAMBIAN ARTIST
On your marks! Come and join us on June 10th in the album launch of the artist Mathew Tembo.This live concert will allow you to listen to him performing with his band and presenting his new album called « Mtendere » More surprises to be announced soon!
—
IMPORTANT DETAILS
 Event starting at 19rs, on Saturday 10th June
 Tickets at K150 and K100 for our current students and members
 Drinks, softs and snacks available on site
 Contact us for any question: culture@alliancefr.co.zm / +260 950934640
—
 ARTIST DETAILS
Mathew Tembo is an award-winning Afropop musician hailing from Zambia in southern Africa. Originally a reggae singer only, he began playing Afropop after touring Europe in 2004. Incorporating the use of traditional Zambian and African instruments, Mathew sings mostly in Chinsenga (the language of the Nsenga people) and Chichewa (the language of the Chewa people) and weaves syncopation, repetition, polyrhythm, and call-and-response into his music. His music is enjoyable yet powerful.